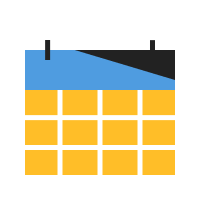 Schedule a Meeting with Demardi
Meeting Note from Demardi:
"A personalised consultation at our studio to manage (with us as your cheerleaders) the design of your home. If you're a homeowner who wants to have a beautiful home that won't break the bank, we have re-defined the way you can design your home without the hefty price tag. Including; - Help you understand the design process - Learn about your goals so that we help you make decisions about which materials to use for your flooring, joinery, tiles, stone, paint colours and carpets etc. - Provide tips and tricks to save you money - Work through any issues that you may be experiencing and provide solutions - Empower you with our industry experience and knowledge - Suggest suppliers/products for you to consider (so bring your notepad) - Play with materials from our design library to assist with a material concept - Help you to conquer the overwhelm with decision fatigue"